The 10,000 ton PVDF new project was opened at 9:00 am on December 31 of the year 2021. The leaders of the government and more than 300 workers of Dongyue attended this active. This project is an important part of the company's High End PVDF 55,000 ton program.
Dongyue's PVDF new project will have a big support for the whole industrial chain development of the group, it will also be a gold chain for the "Fluorine-silicon Membrane hydrogen"high-tech industrial groups, this is an important project and key materials as China's new energy which also break up the foreign monopoly. This project is expected to start the production in October of 2022.
 During the process of high-quality development, Dongyue has always kept a close eye on the forward-looking, and since 2020 it has planned and implemented 14.8 billion RMB in major chain-type projects, expanding the territory of the new materials and new energy industries, upgrade the industrial energy level, Dongyue group created a green high-end chemical industry base of new materials and put a strong momentum into the develop of the county. The high-end PVDF 55,000-ton project of Dongyue which starts today is a concrete practice, also this is an active responding to the National "Two-carbon"strategy, explore green and low-carbon development. Dong yue's high-end 55,000-ton PVDF programme and the 10,000-TON LITHIUM BATTERY-GRADE PVDF project which starts today are designed to meet the country's major demand for two-carbon and new energy sources, and to meet the critical material needs of domestically-made new energy vehicles. This project which we plan to build is not subject to any link in the whole PVDF industry chain, will strive to scale, technology, the quality will be leading the world. 
As the most important project in the year 2022, Dongyue will try their best to finish that with a high level standard, we will show the best project and products to the world.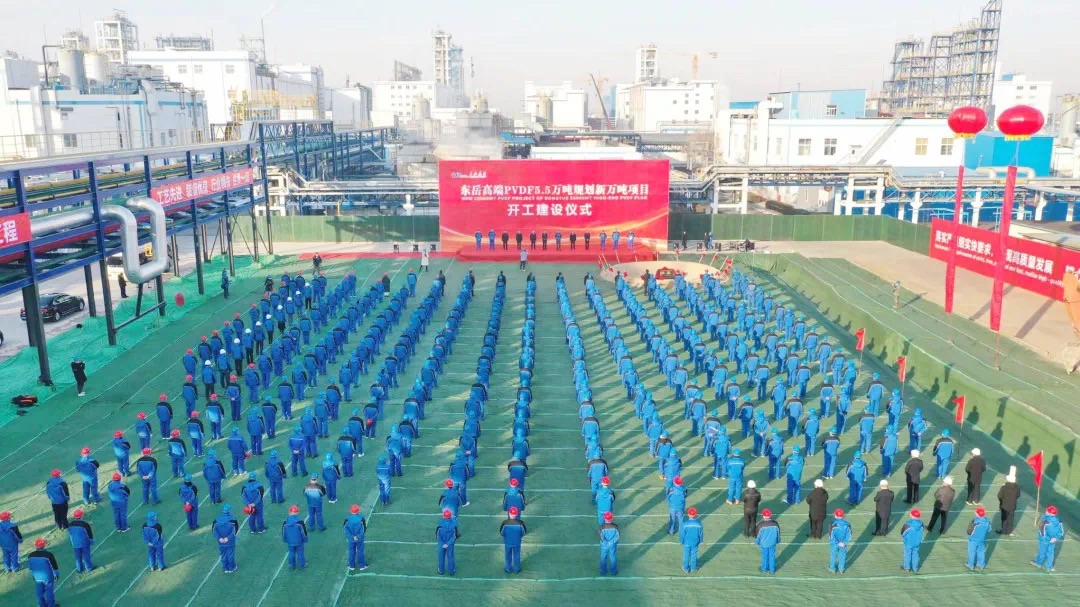 ---
Post time: Jan-18-2022