PFA (DS702&DS701&DS700&DS708)
Product Detail
Product Tags
PFA is the copolymer of TFE and PPVE, with excellent chemical stability, electrical insulating property, age resistance and low friction.Its high temperature mechanical property is much higher than PTFE, and it can be processed as common thermoplastics with extrusion, blow molding, injection molding and other general thermoplastic processing technology.
Conformable with:Q/0321DYS017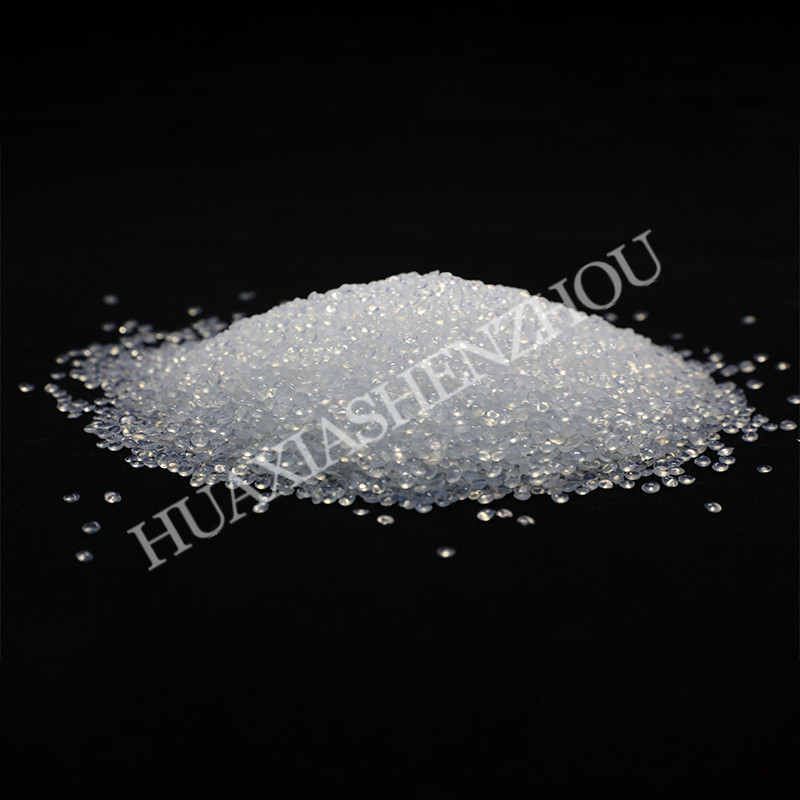 Item
Unit
DS702
DS701
DS700
DS708
Test Method/Standards
A
B
C
Appearance
/
Translucent particle,with impurities such as metal debris and sand,containing visible black particles percentage point less than 2%
/
Melting Index
g/10min
0.8-2.5
2.6-6
6.1-12
12.1-16
16.1-24
>24.1
GB/T3682
Relative Density(25℃)
/
2.12-2.17
GB/T1033
Melting Point
℃
300-310
GB/T28724
Continuous use temperature
℃
260
/
Tensile Strength (23℃),≥
MPa
32
30
28
26
24
24
GB/T1040
Elongation at break (23℃),≥
%
300
300
350
350
350
350
GB/T1040
Moisture,<
%
0.01
GB/T6284
DS702:used for lining of pipe, valve, pump and bearing;
DS70l:used for pipe, insulation jacket of wire, membranes;
DS700:extrusion process, mainly used for the jackets of wire and cable;
DS708:used for high-speed extruded wire and cable.
The process temperature should not exceed 425℃, to prevent PFA decomposition and equipment corrosion.Don't to stay long time in high temperature.
Package, Transportation and Storage
1.Packing:in woven plastic bag with inner polyethylene bag of 25kg net;
2.Stored in clean, cool and dry places, to avoid contamination from dust and moisture;
3.Nontoxic, noninflammable, inexplosive, no corrosion, transported as non-dangerous products.
---
Previous:
PFA Powder (DS705)
---