Product Detail
Product Tags
FEP DS602 & DS611 Series are the melt-processible copolymer of tetrafluoroethylene and hexafluoropropylene without additives that meets the requirements of ASTM D 2116. FEP DS602 & DS611 Series have good thermal stability, outstanding chemical inertness, good electrical insulation, non-aging characteristics, exceptional dielectric properties, low flammability, heat resistance, toughness and flexibility, low coefficient of friction, non-stick characteristics, negligible moisture absorption and excellent weather resistance.
Conformable with Q/0321DYS003
Item
Unit
DS602
DS611
Test Method/Standards
Appearance
/
Translucent particle,with impurities such as metal debris and sand,containing visible black particles percentage point less than 1%
HG/T 2904
Melting Index
g/10min
0.8-2.0
2.1-5.0
ASTM D2116
Tensile Strength,≥
MPa
28
26
ASTM D638
Elongation at break,≥
%
320
310
ASTM D638
Relative Gravity
/
2.12-2.17
ASTM 792
Melting Point
℃
265±10
ASTM D4591
Dielectric Constant(106Hz),≤
/
2.15
ASTM D1531
Dissipation Factor(106Hz),≤
/
7.0×10-4
ASTM D1531
Heat Stress Cracking Resistance
/
Crackless
HG/T 2904
MIT≥
cycles
/
ASTM/D2176
DS611:Heat stress cracking resistant plastics, mainly for wire insulation layer and thin-walled tube.
DS602:The low melting index resin and heat stress cracking resistant moulding plastic, used for stress cracking resistant requiring and low or medium speed processing, mainly for heat shrinkable tubes, pumps, valves, piping and lining, wire insulation layer.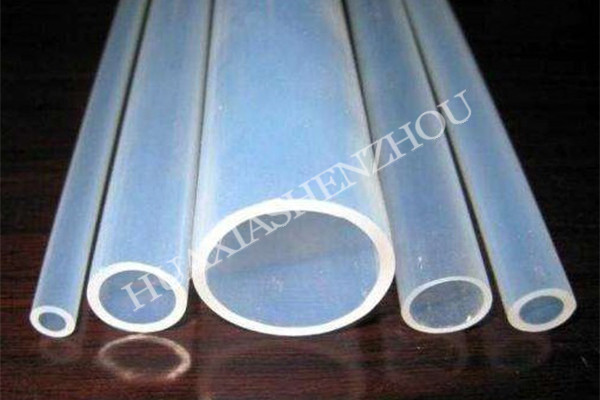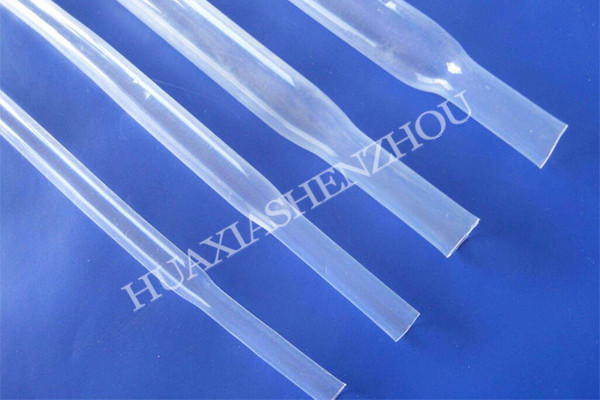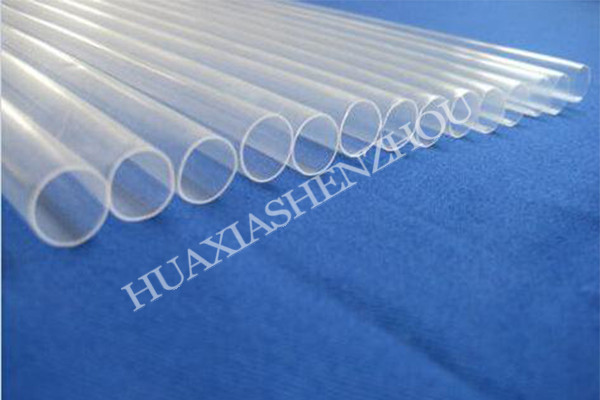 The processing temperature should not exceed 420℃, to prevent toxic gas from releasing.
Package, Transportation and Storage
1.Packed in plastic bag of 25kgs net each.
2.Stored in clean, cool and dry places,  to avoid contamination from foreign substances such as dust and moisture.
3.Nontoxic, noninflammable, inexplosive, no corrosion, the product is transported according to non-dangerous product.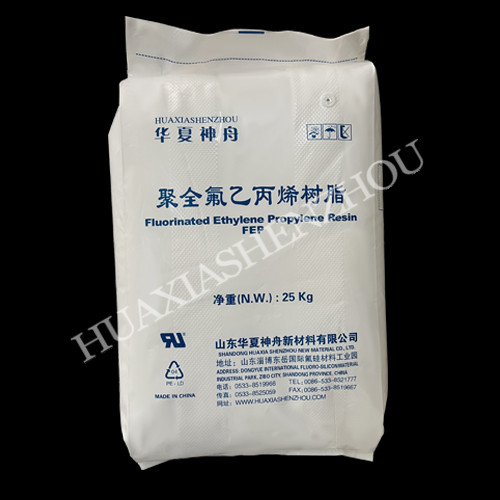 ---
Next:
VDF
---